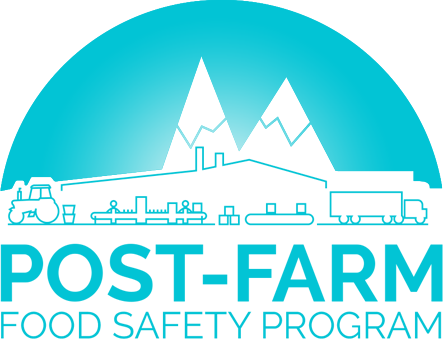 BC Industry Councils
The extensive list below includes representatives from all sectors in British Columbia's food processing industries. These councils can provide your business with information and resources regarding your sector.
BC Blueberry Council
The BC Blueberry Council enhances the viability and strategic development of the BC blueberry industry for the benefit of the growers through promotion, research, industry education and relationship building. They represent over 700 blueberry growers, who proudly produce the high quality highbush blueberries that are enjoyed across Canada and worldwide. BC is the largest blueberry grower in Canada and the third largest in the world.
BC Broiler Hatching Egg Producers' Association
The BC Broiler Hatching Egg Producers are responsible for the production of healthy, viable broiler chicks. Currently, there are 53 Hatching Egg Producers in British Columbia, producing approximately 102.8 million eggs per year. All of the BC hatching egg farms are family-owned and operated.
The Hatching Egg Producers' Association maintains contact with producers through regular meetings. The Association keeps its members informed of industry standards, represents them at industry stakeholder meetings and communicates with the provincial government. Currently, four Directors serve on the Association's executive.
BC Cattlemen's Association
The British Columbia Cattlemen's Association (BCCA) has been the official voice of cattle ranchers throughout British Columbia since 1929. For more than 80 years, the Association – whose membership is close to 1,200 ranchers – has represented the interests of beef cattle producers in the province of BC. Their mission is to maintain a healthy cattle industry that provides quality beef products to consumers and is guided by strong volunteer membership, environmental stewardship, respect for stakeholders and excellent business practices.
BC Cherry Association
The BC Cherry Association (formally Okanagan Kootenay Cherry Growers' Association) was founded in 1998 by a small group of cherry growers who pooled their resources to increase research and development of cherry production for this rapidly growing industry. Since then, they have initiated and co-funded over 55 research projects to meet a variety of production and marketing challenges, in support of the economic viability and environmental sustainability of growers in the region. The BC Cherry Association operates without staff in order to maximize growers' research levies.
The BCCA has been actively working with various government agencies in gaining market access to export countries. They are responsible for running the Rhagoletis Monitoring program for Export to the People's Republic of China (PRC). Applications for the program are due at the end of March each year. The BCCA staff currently consists of a part time meeting/event coordinator and a seasonal PRC program coordinator.
BC Chicken Growers' Association
www.bcchicken.ca/index.php/about-bc-chicken/bc-chicken-growers-association/
The BC Chicken Growers' Association was founded in 1957 as a non-profit organization to unite commercial chicken growers in BC and to work towards a more stable industry. The Association acts as a liaison between the chicken growers, other branches of the chicken industry and the government. There are 10 directors on the Association who are elected from, and by, the membership of approximately 340 producers. In an effort to increase public awareness and educate consumers, the BC Chicken Growers' Association, in partnership with the BC Broiler Hatching Egg Producers' Association, has developed Poultry in Motion – a mobile mini barn. This fully equipped mini barn has been featured at fairs, schools and agriculture events around the province
BC Cranberry Growers' Association
The British Columbia Cranberry Growers Association (BCCGA), represents one of BC's largest berry crops by both volume and value. Eighty growers located in the fertile lower Fraser Valley and on Vancouver Island, produce in excess of 750,000 barrels (1 barrel = 100 lbs) of cranberries annually, accounting for up to approximately 12% of cranberry production in North America.
The BCCGA works co-operatively with university and government researchers, scientists and industry associations throughout North America to discuss, identify and research production issues affecting the industry. It also provides funding support for research and grower education initiatives that promote environmentally sustainable farm practices.
BC Dairy Association
The British Columbia Dairy Association (BCDA) is a not-for-profit organization dedicated to promoting a vibrant and sustainable dairy industry that supplies only the best quality milk and milk products to consumers across British Columbia. As the representative of all dairy farmers across BC (approximately 515 members), the Association develops and implements a variety of initiatives for both milk production and consumption. In addition, the BCDA supports the work of the BC Agriculture Council and the Canadian Federation of Agriculture, and represents over 35 groups, committees and boards throughout the agriculture industry.
BC Food Processors Association
The BCFPA is dedicated to, and to help our industry achieve economic prosperity and sustainable safe production. The BCFPA represents micro, small, medium, and large processing companies, and since 2004 has grown to over 300 members.
BC Fruit Growers' Association
The BC Fruit Growers' Association represents 760 family operated tree fruit orchards that provide $300 million in economic activity, and whose mandate is to foster a healthy food system for the long-term prosperity of BC tree fruit growers. BC growers are proud to grow deliciously safe, environmentally friendly, nutritious and affordable apples.
BC Grain Producers' Association
The BC Grain Producers' Association (est.1986) is a non-profit association representing 95 percent of the grain growers in British Columbia. The association and its members maintain liaisons with provincial and national industry agencies, and government advisory committees. Their mandate is to improve the viability of the grains and oilseed industry in the BC Peace River region.
BC Grapegrowers' Association
The BC Grapegrowers' Association is a non-profit organization that represents all commercial grape producers in British Columbia. Through collaboration with BC grape growers, industry partners, agricultural organizations and all levels of government, the association represents, promotes and advances the interests of all grape growers in the province. BC grape growers provide the quality grapes that support BC's highly valuable wine industry, as well as premium table grapes.
BC Greenhouse Growers' Association
The BC Greenhouse Growers' Association represents greenhouse vegetable farmers in British Columbia. With its growers accounting for 96 percent of all of BC's greenhouse vegetable production, the Association is committed to delivering services and research programs to keep their members globally competitive while promoting a vibrant and sustainable greenhouse vegetable sector in BC. They also strive to maintain the production of high-quality and safe tomatoes, peppers, cucumbers and lettuce for consumers. In addition, the BCGGA works with other organizations and agencies in support of creating an innovative and cutting-edge greenhouse vegetable sector.
BC Honey Producers' Association
The British Columbia Honey Producers Association (BCHPA) was incorporated in 1920 to serve Beekeepers of British Columbia. The BCHPA's primary goal is to educate and improve the quality of beekeeping throughout the Province for all beekeepers. Through its work, education initiatives and Provincial involvement the BCHPA has been acknowledged by the Ministry of Agriculture as the voice of all beekeepers in the Province of British Columbia.
BC Pork Producers' Association
The BC Pork Producers' Association is a legally incorporated Society with the objective to collectively represent and further the interest of BC pork producers. The Association administers programs pertaining to the hog industry in BC.
BC Poultry Association
The BC Poultry Association (BCPA) serves the collective interests of poultry farmers in British Columbia. The BCPA represents the overarching issues relevant to poultry farmers who raise chickens and turkeys for meat, eggs and broiler hatching eggs.
BC Strawberry Growers Association
The B.C. Strawberry Growers Association currently represents 38 growers in the Fraser Valley. The Association provides industry leadership to ensure the long-term financial viability, environmental sustainability and innovation of the BC strawberry industry. As processing strawberries is a regulated commodity under the BC Vegetable Marketing Commission, the Association annually negotiates a price for strawberries with the strawberry processors. The Association also administers the Strawberry Industry Development Fund, which uses industry and trust fund money to support activities and projects that benefit the BC strawberry industry.
BC Wine Grape Council
The BC Wine Grape Council coordinates, facilitates and funds research and education on viticulture and enology to broadly benefit the British Columbia wine grape industry and to represent growers on a variety of agriculture related issues. Its mission is to promote the development of a strong and viable wine grape industry that will result in the production of world-class wines, enhancing the economic and environmental benefits to British Columbia.
Certified Organic Associations of British Columbia
The Certified Organic Associations of BC's approach to food production is based on care for the earth. While one of the tools they use is a regulatory framework to permit exports, COACBC's priority is the establishment and maintenance of local food systems. COABC strives to ensure high quality products in sufficient quantity are produced under safe working conditions. Members work to nurture healthy soil, biological diversity and ecological harmony using sustainable practices and renewable resources including healthy animals and natural livestock socialization. The sector as a whole supports integrated, diversified farms which receive adequate farmer returns.
Dairy Farmers of Canada
Dairy Farmers of Canada is the national organization representing Canadian producers on 17,000 dairy farms. From promotions and contests to trade and policy questions, and of course nutrition information and statistics, this site aims to be an informative source on the Canadian dairy industry.
Food Processing Skills Canada
The Food Processing Skills Canada is Canada's innovative solution to assist food and beverage manufacturers with the "skills and learning" side of their business. From understanding the people who make up this great industry, to the development of industry based training and competency standards, our goal is to have the most skilled and diverse workforce in the world!
As a well-integrated member of Canada's food processing community, our not-for-profit organization collaborates with government, provincial associations, community colleges, workplace programs and industry specialists to educate and support the overall growth of the sector.
Small Scale Food Processor Association
The Small Scale Food Processor Association is a vibrant and growing organization.
Our members are local business people who support and expand local economies

Our members hire local people

Our members create local jobs
Our members contribute to local economies and sustainability.

We encourage all eligible businesses, no matter where you are on the food safety spectrum, to apply for program funding!