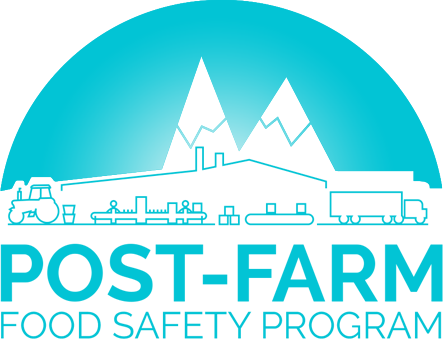 Frequently Asked Questions (FAQ)
CLAIM SUBMISSION
How do I submit a claim?
Please refer to the How to Make A Claim Document located at the top of your profile.
Can I submit my receipts in parts?
Please submit only 1 claim for each activity. Purchases can be made across multiple transactions; however, all receipts are to be submitted together along with the requisite documentation. Please refer to the "How to Make A Claim Guide" on our website for further information. 
How long before I receive reimbursement?
Once a completed claim has been received, it typically takes 4-6 weeks to be processed or 6-8 weeks during high volumes.
How will reimbursements be processed?
Reimbursement is made via cheque and mailed to the business address provided.
If my actual costs are less than what was included on the workplan, can I use the extra funds for something else?
All changes to the workplan, including increasing or reducing costs or changes to timelines or activities must be processed as an amendment to the workplan. This requires a revised contract with the program, prior to the claim submission deadline. Amendments are handled on a case-by-case basis and must be discussed with the Technical Program Advisor (TPA) and/or the Program Administration team to determine whether this type of amendment can be accommodated.
APPLICATION PROCESS
Does an approval of my Part A and B Application guarantee that I will receive funding?
Your Part A and B Applications are for eligibility with the On-Farm / Post Farm Programs. Once approved, the applicant is required to discuss in detail the workplan and timelines. The program does not guarantee reimbursement of approved activities until there is a signed contract between both parties.
If I participated in the program in the past, do I need to reapply when the program reopens?
No, you do not need to reapply to the program. If you have an active application, please reach out to the administrative team in the message center to determine the status of your application and request an amendment to your workplan if necessary.
What should I do if I feel my application has been wrongfully rejected?
Please feel free to contact the administrative team in the message center regarding your concerns.  The team will provide further information on eligible activities and businesses. For a full list, please review the Program Guide or the website for eligibility requirements. 
MY Profile Platform
How do I change my password?
Changing your password can be done in the following 3 ways:
Please access the account settings tab at the top of your profile.
If you do not remember your password and therefore cannot access your profile, please begin the log in process, enter your email address and click the 'Forgot Your Password?' button, to have the password reset.
If you are still having challenges accessing your profile by logging in, contact the Project Administration team by email for further assistance.
Can I have multiple contacts access the profile with their own log in credentials?
There can be multiple contacts assigned to an application. All will receive notifications via email regarding the program. The profile however can only be accessed by one log in.
My Application will not submit.
If you have completed your application, but it will not submit please try the following before contacting the program administrative team:
Use Google Chrome as your browser. We have fewer technical issues with submission, using this browser.
Ensure that all fields are filled in correctly. Pay special attention to the figures for Sales. Do not include symbols or text in this field.
Ensure uploads are in PDF file format.
If you have tried all of this and are still unable to submit, please take a screen shot if you receive an error message, so we can advise and seek further technical solutions such as addressing a potential firewall issue, browser extension, or anti-virus issue, clearing history, etc.
Why am I not receiving messages from the message center?
The primary means of communication with the Program team is through the Message Center, accessible through your profile. Notifications are sent to the email address on file, advising of a new message in the message center. If you are not receiving these emails, please ensure that you have marked FPSC as a safe sender, so that messages do not go to your junk mail / spam folders.
Can I call any member of the team to seek clarifications?
The best way to seek clarification on any aspect of the funding program is through the Message Centre. Appropriate member from the program team will revert with a response and if required – schedule a call with you.
How do I know what the funding can be used for? Can you tell me how I can use the funding?
Details of the listed activities can be found on pages 37-39 of the program guide. Please read program guide before scheduling the call with TPA.
How will I know of the progress of my application?
All communication regards the application progress is through the message center. An automatic notification to your registered email is sent by the system when there is a message for you from any member of the program team. It is therefore extremely important for you to familiarize yourself by opening the message center at the beginning of the program and at a regular frequency thereafter to make sure you have not missed responding to important messages where required.
Workplan Changes/Amendments
What is the TPA's role?
Our TPA is a technical expert and has the authority to help you make changes to your workplan – FPSC manages your contract and claims.
Why do I need to get quotes to make my workplan?
Quotes or close estimates (based on discussions with vendors/contractors for realistic estimates) are required to minimize workplan and contract amendments.
How fast can I expect to have the contract after I speak with TPA?
This depends upon how fast you can respond with quotes/close estimates for the projects identified with TPA. Frequent & repetitive changes to the workplan is not encouraged by the program. You will be expected to do your homework after the initial call with the TPA and submit details regarding project activities and cost estimates when ready.
How many times can I amend the contract?
The contract can be amended as many times as required until the full amount of funding has been reached. You need to however complete the contracted activities and submit the claims before any subsequent amendment is permitted by the program.
What if my quotes are too high or too low?
Your activity amount will be reimbursed as indicated in the contract. Therefore, it is important for you to have as accurate an estimate as possible. Please refer to "Why do I need to get quotes to make my workplan?''
Why do I need a gap assessment/ or other assessment to access the funding?
Please note: Non-Certified and Certified clients are eligible for funding.
Gap Assessments for non-certified businesses are essential to identify gaps in food safety compliance (facility and systems) and lays the road map to certification. The Gap Assessment can be completed by an Approved Food Safety Professional (AFSP) or Certifying Body (CB) listed in the program guide. An updated list can be requested in the message center.
Credible food safety certifications are also considered valid Gap Assessments. Certified companies are expected to have crossed the basic food safety compliance threshold and can seek funding for continuous improvement.
How are timelines set?
The TPA sets out a realistic timeline to complete your workplan activities. The suggested timeline suggests how long it should take to complete your activities, and the section deadline is the key deadline when your activities must be completed, and your claims submitted. Any activity not completed or claim not submitted results in default with the funding returned to the funding pool. We are unable to provide 'provision' funding for multi-year projects. Monies in the workplan go back to the main budget, making it not effectively "yours to use at a later date" – the funding pool is designed to help as many companies as possible on a first come, first serve basis. Time is of the essence when responding to your messages and completing your projects. Once an activity defaults – the team cannot revert the status.
What is the difference between using a consultant and the program TPA? The TPA is here as an advisor to the PROGRAM and the MINISTRY, and while can advise you, obtaining your own consultant is more beneficial. This allows you to customize your food safety processes.