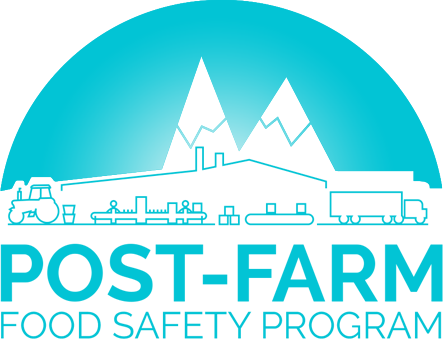 List of Ineligible Activities
Ineligible activities/costs include, but are not limited to, the following:
Activities that are peripheral or not directly connected to food safety, including, but not limited to:

Dead-stock disposal and removal or other waste disposal;
Activities that support food quality rather than food safety; or
In-house (non-recognized) HACCP systems.

Traceability equipment;
Any cost not specifically required for the execution of a project;
Normal day-to-day operating costs/activities associated with carrying out a business, such as salaries and benefits of non-contract staff (e.g., full-time and part-time staff), office space, leasing and ongoing rental of facilities, equipment and machinery, utilities, phone, materials, labour, board, committee and annual meetings, etc.;
Costs associated with food safety that are inherent in the day-to-day operations of the business or for the ongoing maintenance of a food safety program (e.g., ongoing expenses for employee salaries, disposable gloves, hairnets, ongoing pest control services, laundry services, hiring of external sanitation crews; ongoing calibration, etc.)
Mentoring and coaching in-house;
Sponsorship of conferences and learning events or initiatives;
Any travel costs unrelated to approved activities, in excess of provincial guidelines for Travel and Meal Guidelines.
Purchase of vehicles, furnishings, land, building and facilities;
Lease of land, buildings and facilities for the purpose of starting up a new business or as part of normal operations;
Financing charges, loan interest payments, bank fees, and charges;
Any cost, including a tax that is eligible for a rebate, credit or refund (including a refundable portion of the Government Sales Tax);
Gifts and incentives;
Permits and approvals;
Legal fees;
Expenses incurred for same activities also funded under other approved Province programs;
Costs incurred before the approval of the project or after the project completion date identified in the contribution agreement between the Applicant and the Registrar;
Costs related to activities that promote British Columbia products explicitly over those of another province or territory; and
Costs related to activities that directly influence or lobby any level of government.

We encourage all eligible businesses, no matter where you are on the food safety spectrum, to apply for program funding!